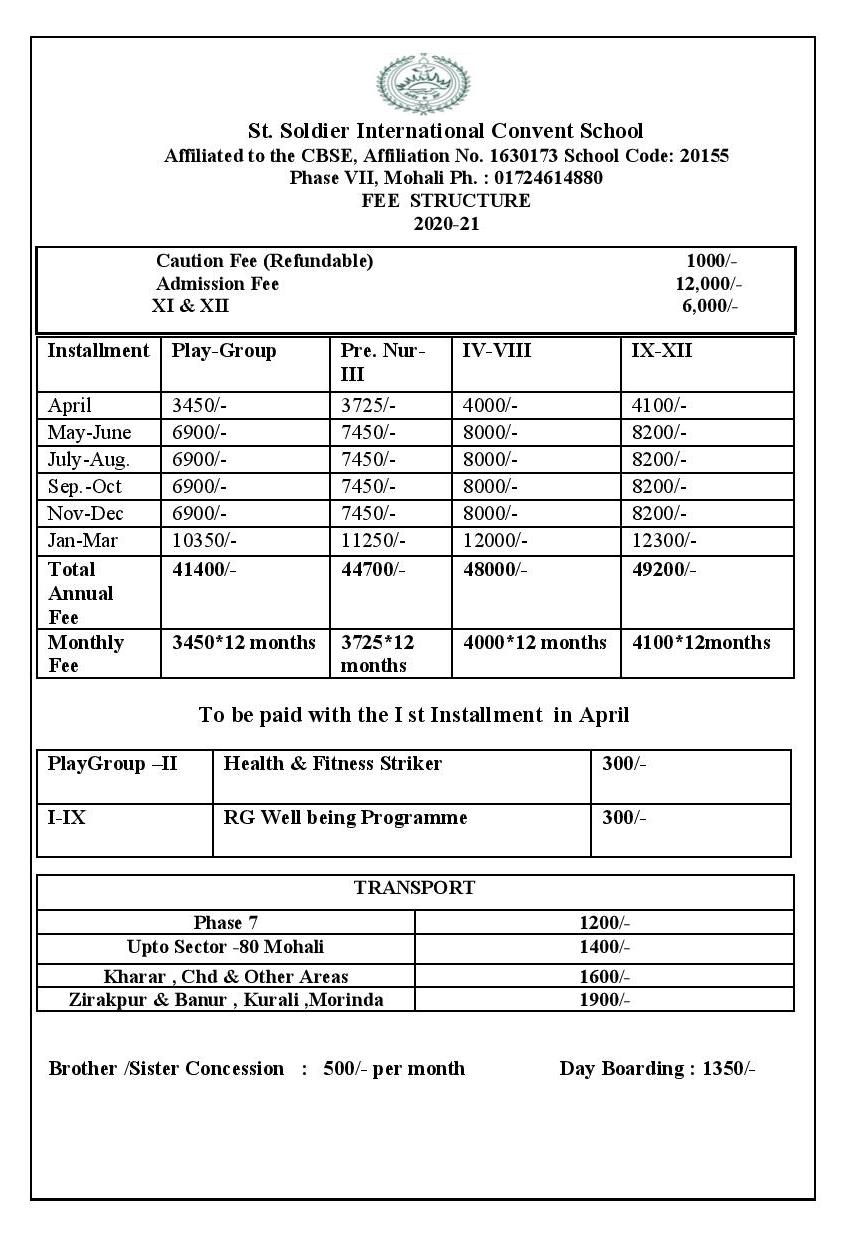 Fee Regulations:
Fee once paid will not be refunded.
Monthly fee should be deposited before the 10th of every alternate month. A fine of Rs.10/- per day will be charged alongwith fee from10th to 20th of the month after which the student's name will be struck off. The pupil will be readmitted only after paying Rs.1000/- along with the dues.
1st Fee Instalment of the ward who is going to continue in the next session must be paid latest by 10th Aprilafter which his/ her name will be struck off. Readmission will be done only after making an additional payment of Rs.1000/-.
Students who wish to discontinue the School Bus/ Day Boarding facility should inform the school in writing one month prior to the payment of next instalment.
Note: No special reminder will be sent regarding the above mentioned regulations
                                 Norms Followed   For   Fixing School Fee
Our School's   fee is   commensurate with infrastructure and facilities offered by it .
The quantum of fee is at  par with the (respective) Punjab  government's Fee Regulatory  Act .
As per the Punjab Government  Fee Regulatory Act 8% increase in the Fee is done .
The School Managing Committee conducts the meeting in the month of December and the Annual Budget / Expenditure for the next session  is discussed .
The proposal for the  fee hike is put up .
After the approval by the SMC the parents are informed .
The parents are informed via a written circular in the month of March 
The Fee for the  next session is updated in March .
No fee is raised or hiked in between the session .