COMPUTER LABS:
Since Computer Science is a mandatory scholastic area of learning in the School and  a per-requisite for any I.T related activity , the School provides excellent Computer Labs equipped with modern peripherals for Juniors and Seniors. Computer Skills are developed right from the Pre-Primary section under the able guidance of highly qualified faculty.The School's Website and Annual Appraisals are prepared and monitored by students and teachers indegeneously.
1.SENIOR COMPUTER LAB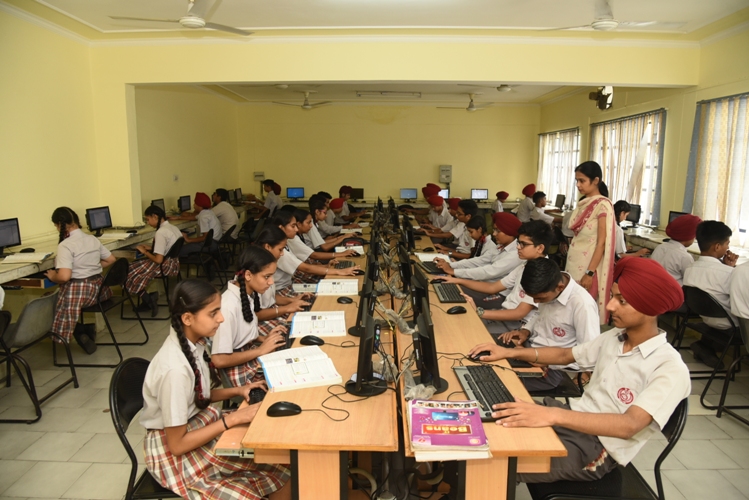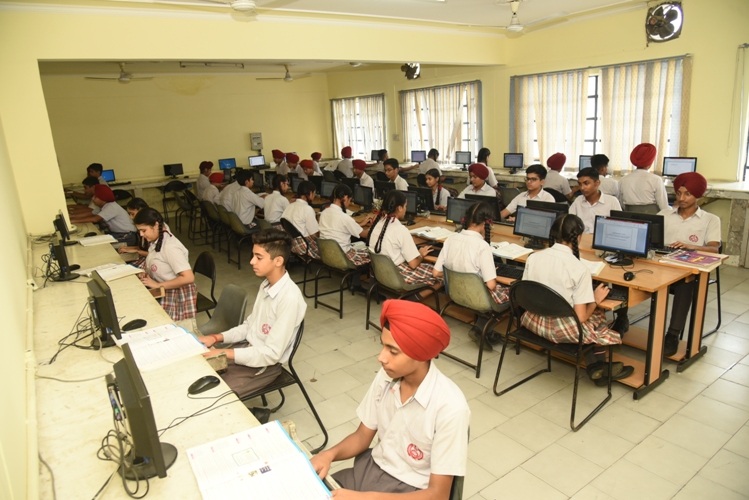 2.JUNIOR COMPUTER LAB

3.I.T RESOURCE ROOM :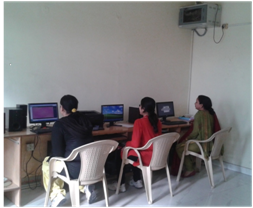 In addition to the above facilities a Resource Room has been set aside with internet facility to help students and teachers utilize the facility for showcasing presentations , research work and I.T related activities. A well stocked library of educational software is also available as resource material.
4.MULTIMEDIA ROOM :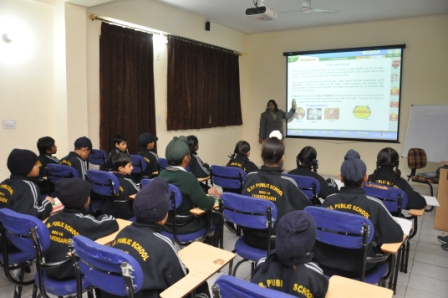 For the purpose of Seminars , Staff Meetings , Orientations and Workshops as well as for Entertainment a spacious state-of-the-art Multimedia Room has been set aside.
KOSHISH CLUB :
Our school is the center of Mohali Cluster of KOSHISH EDUCATORS NETWORK , a Computer Club of tri-city schools. The club conducts various I.T related activities and competitions for students and teachers of Mohali, Chandigarh and Panchkula.
INTERNATIONAL CERTIFICATION: Students are encouraged to take part in various International Olympiads. Of late , some of our students have secured top rankings in International Informatics Olympiad, organized by Computer Literacy Foundation, New Delhi, India.
NATIONAL CERTIFICATION: The school has been awarded 'Excellence in Computer Literacy' for Punjab by the G.O.I. Ministry of Human Resource & Development. It now ranks among the premier tech-savy institutes of the nation.
Facilitating Learning

Bricks and mortar do not make an institution However, since these house the paraphernalia needed to facilitatelearning and cater to multiple intelligence, its significance cannot be underestimated. For this purpose St. Soldier provides , maintains and upgrades its INFRASTRUCTURE from time to time.
Subject Laboratories 
Physics Lab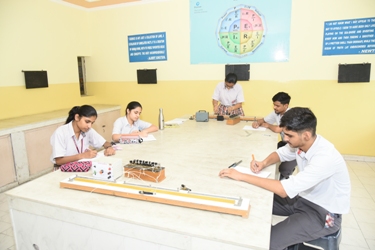 Chemistry Lab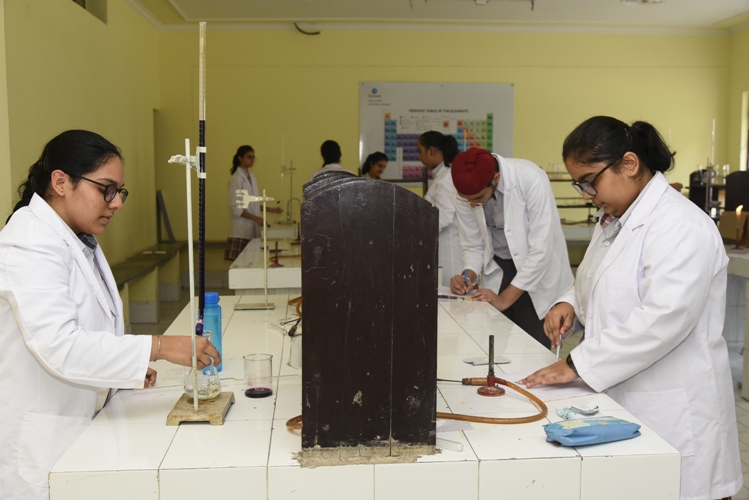 Biology Lab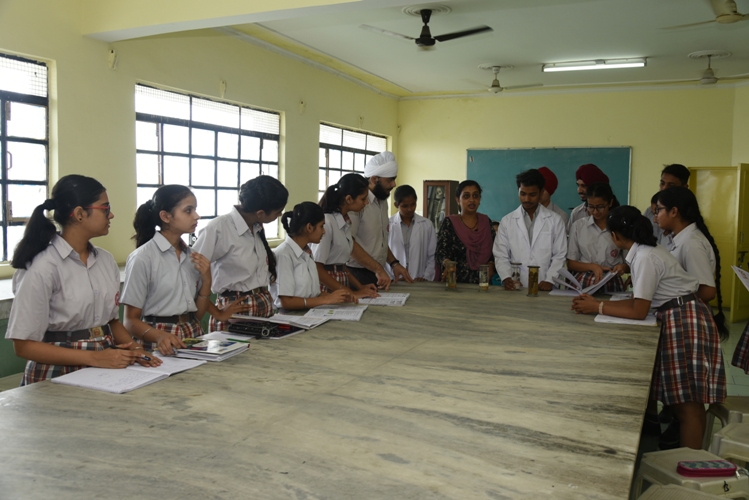 Mathematics Lab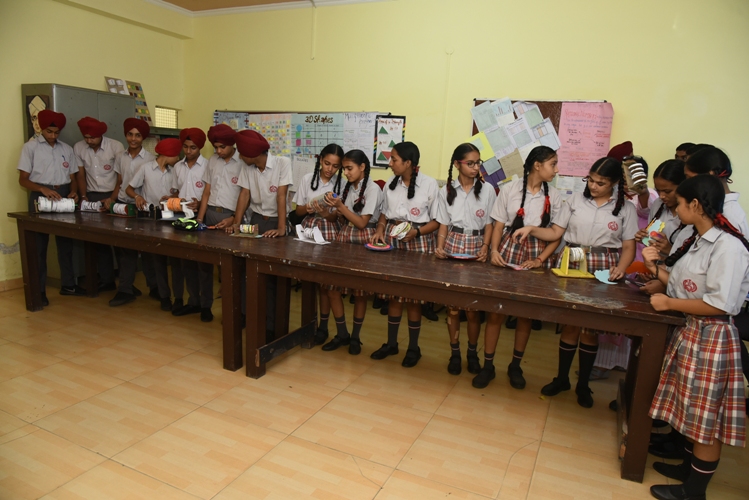 Social Science Lab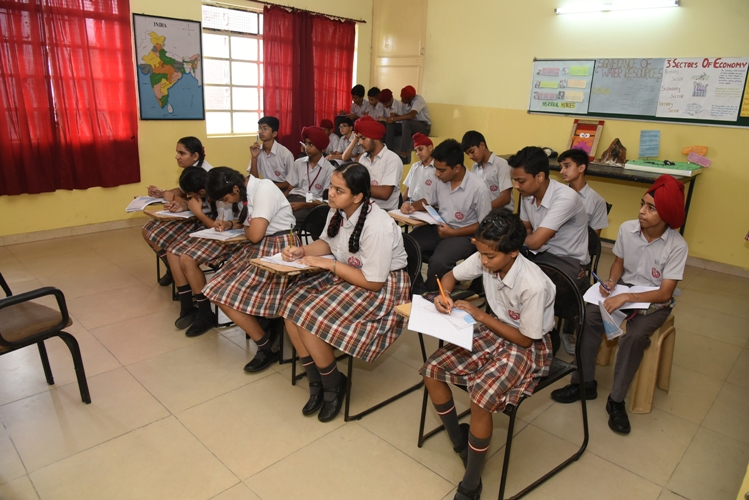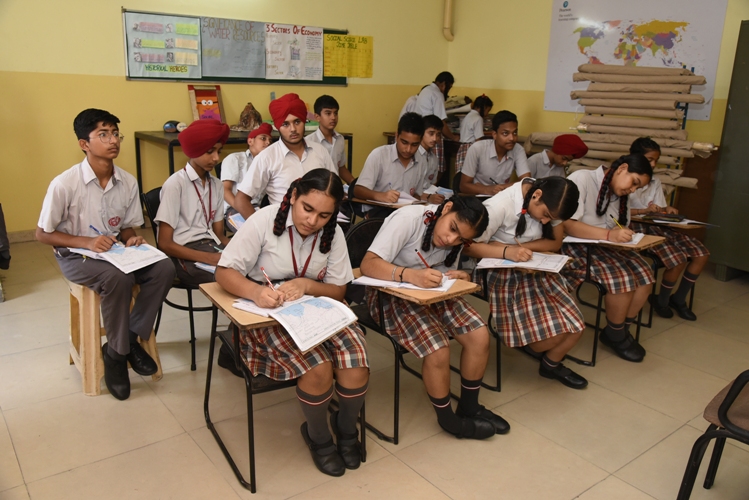 Robotics Lab
Art Studio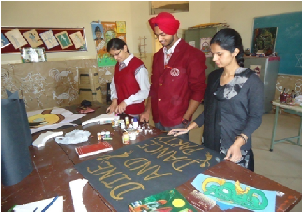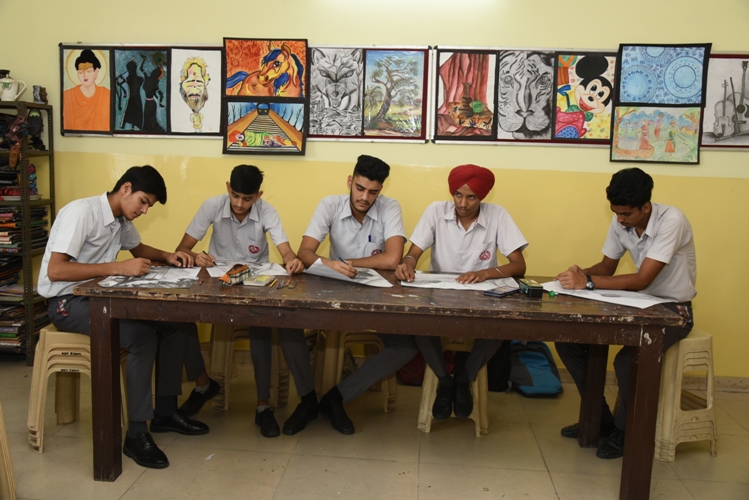 The School has well equipped laboratories for Physics, Biology, Chemistry, Home Science, Social Science, and Psychology & Maths. The Fashion Studies and Fine Arts Studios are equipped with paraphernalia specific to curriculum guidelines. Each studio and lab has its individual reference material. Ample opportunities are provided to the students for practical work through a well regulated time-table. Weightage is given to practicals as per C.B.S.E norms.
Library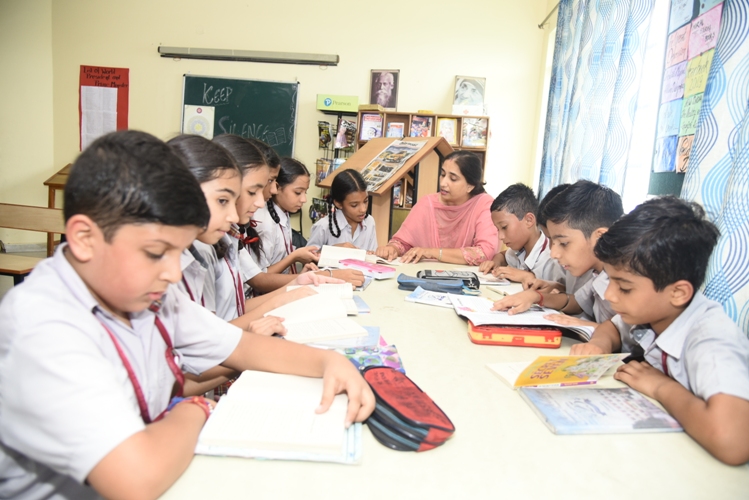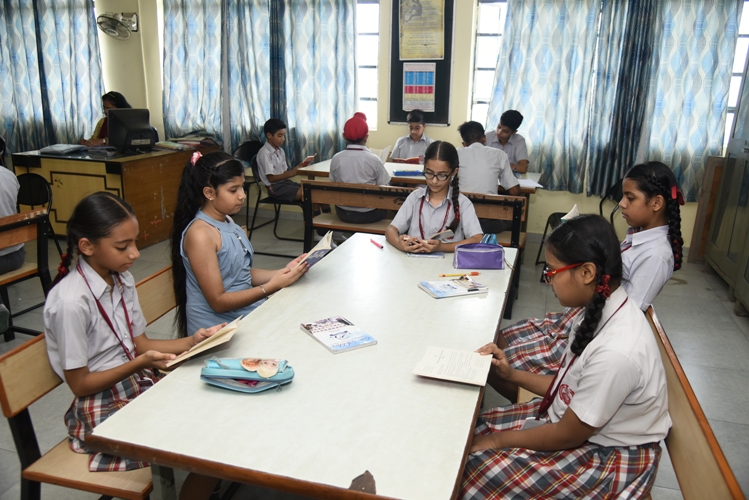 'Reading makes a man perfect.' In order to promote the habit of reading the School has a spacious and well stocked Library with books covering all age groups and tastes. It subscribes to many magazines and newspapers .Books have been catalogued and entered in Accession Registers. New arrivals and bestsellers are well displayed and a record of the books read by each student is maintained.
Music Studio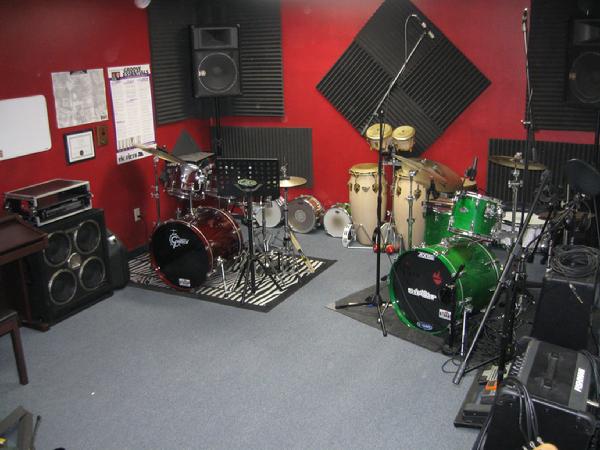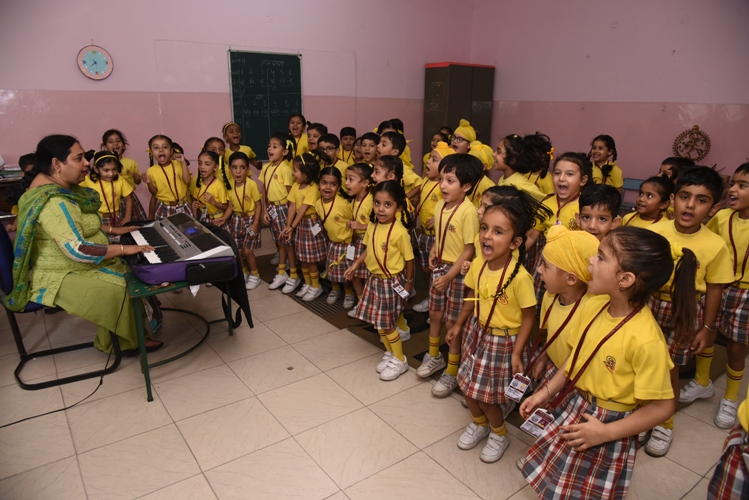 Music is integrated in the Scholastic Curriculum to enhance the teaching learning process. Students learn appreciate and enjoy Western, Classical as well as Devotional Music in a harmonious setting in the Music Studio. Instrumental Music Club, offers training in synthesizer, tabla, guitar & harmonium.
Activity Room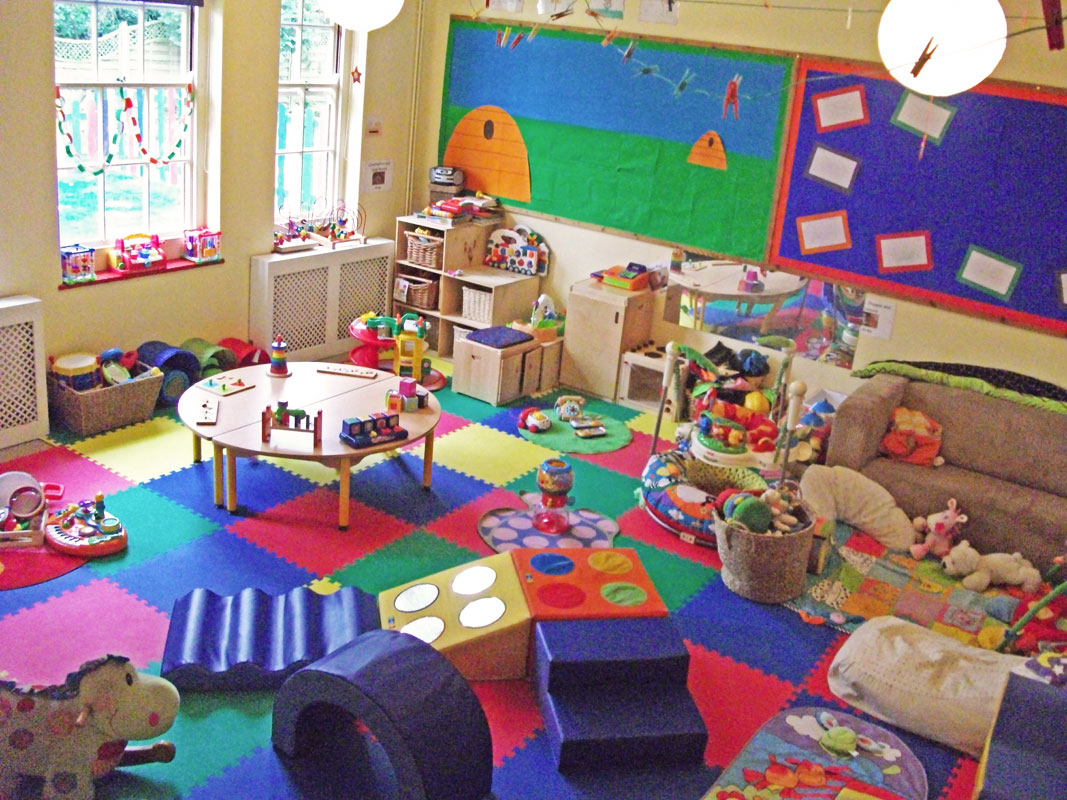 The school's spacious Activity Room boasts of a variety of resource material and colourful backdrops depicting nature and is utilized for developing cognitive and cognative skills through co-scholastic activities like puppet show, storytelling, music ,dance, roleplay, indoor games etc.
Multipurpose Hall
The Multipurpose Hall is utilized for bigger events. Brainstorming sessions, inter-school competitions, debates, declamation, group discussions, orientations, counselling programmes, farewell parties etc.are held here. The Hall also comes handy for conducting school assemblies during inclement weather conditions.Open Air Theatre Daily Assembly and other functions are held in the Open Air Theatre comprising of a stage with appropriate wings,set against the backdrop of the school building.
Public Address System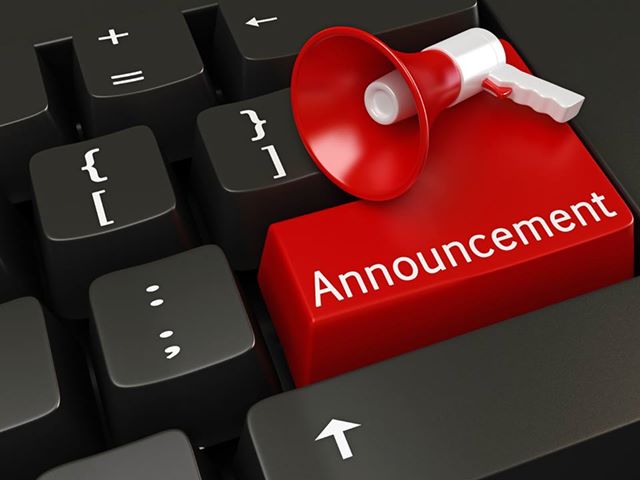 A Public Address System has been installed on all four floors to make general and important announcements. It is also used to conduct Class Assemblies during bad weather.
Language Lab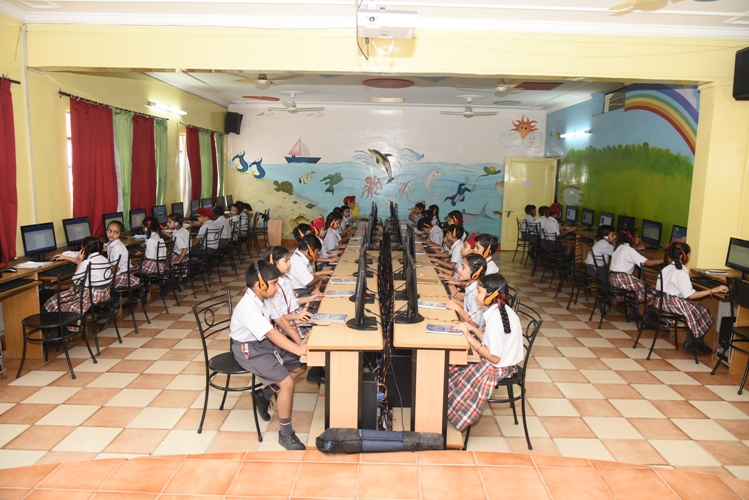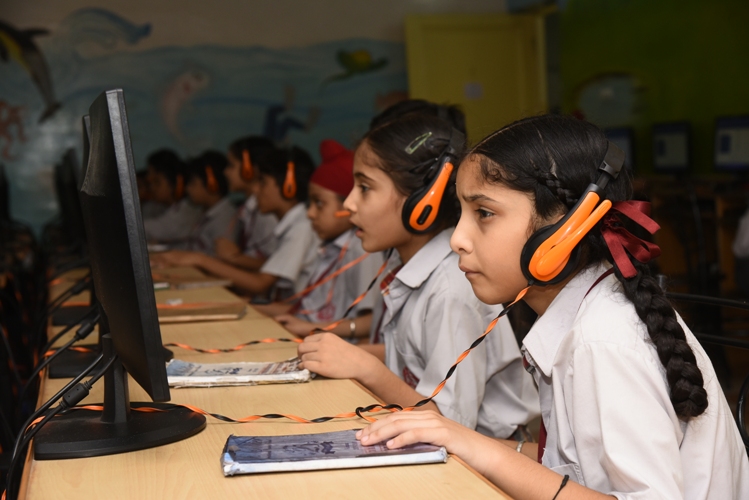 Modern language labs are known by many names, digital language lab, multimedia language lab, language media center and multimedia learning center to name but a few.
 SHOOTING RANGE CLUB